In february I came up with this webdesign, it's for my own business in Finland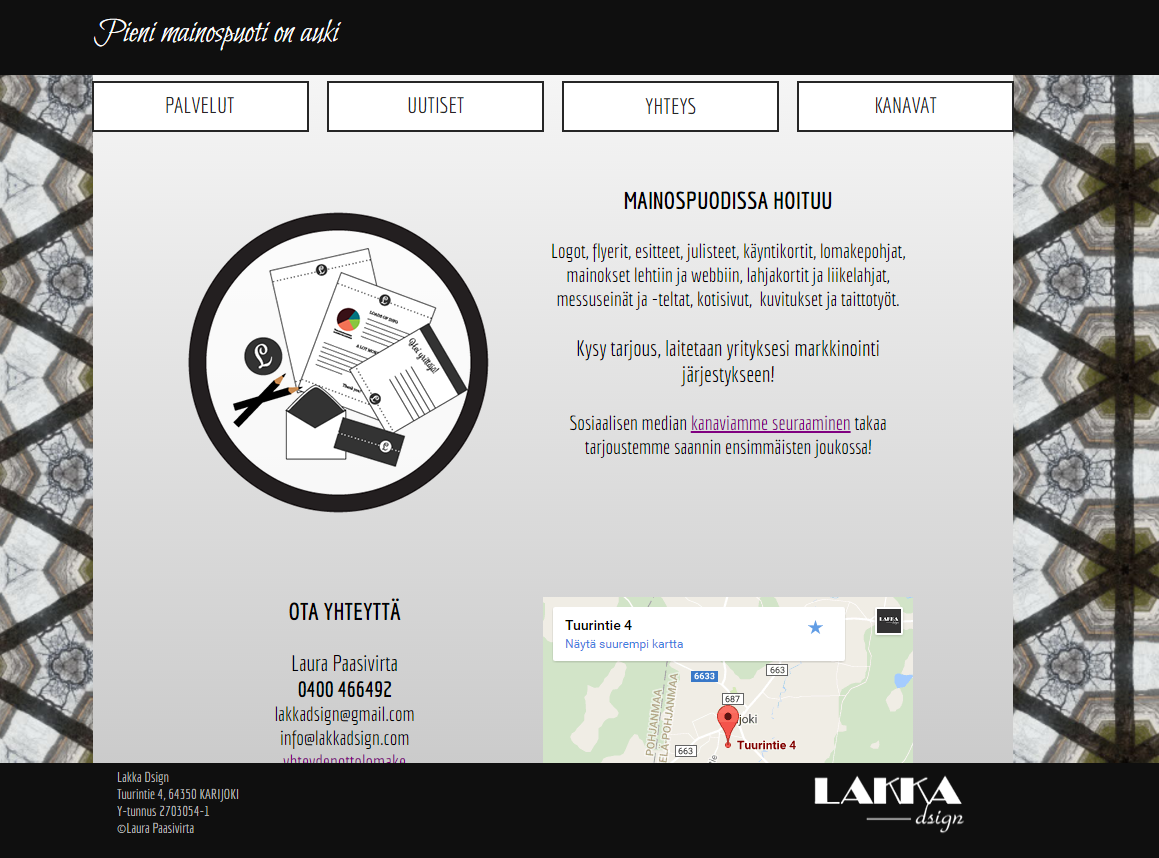 Also new business cards to match! Design by me (obviously) and printed at MOO.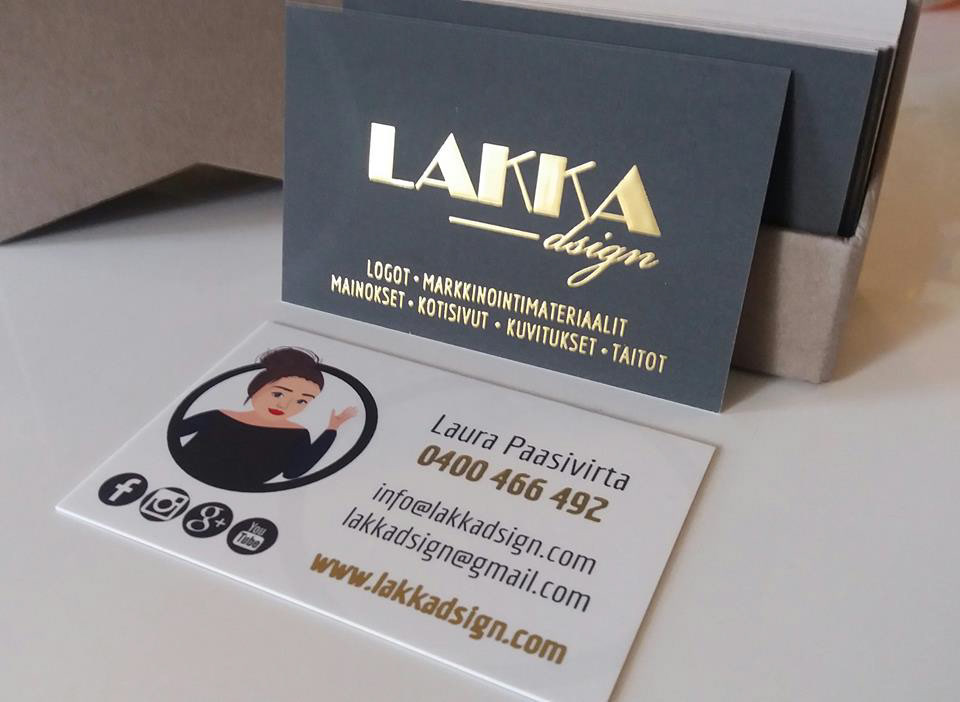 But, 'cause I'm never fully happy with the designs I do for myself, I - again - started from scratch with a new webdesign. Dammit. Now it's almost finished and good enough to publish.
Go see it!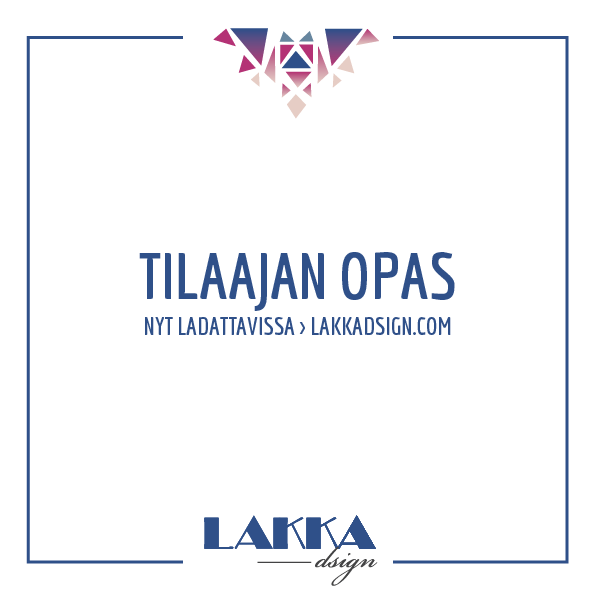 Finally finished my "buyers guide" and it is now available at
lakkadsign.com
 (valmispaketit). 
Tilaajan opas on viimein valmis ja se on ladattavissa kotisivuilla :) kts.valmispaketit.